About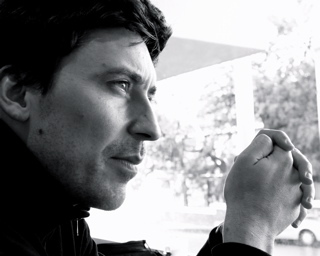 (Jan) Philipp Schmidt is executive director and co-founder of Peer 2 Peer University (P2PU) – a university for the web, built by the learners. He is based at the MIT Media Lab where he works with Joi Ito and Mitch Resnick. He is an open education activist, innovator, and entrepreneur. Philipp co-authored the Cape Town Open Education Declaration, served as a founding board member for the OpenCourseWare Consortium and has been awarded Shuttleworth and Ashoka fellowships. 
Contact:
(Jan) Philipp Schmidt
phi.schmidt AT gmail.com
@schmidtphi and @p2pu
I care about -> Building tools, platforms and new institutions for learning
Some things I've done in the past that explain why I do, what I do, now
Open up institutions – I have a love/ hate relationship with institutions. I am intrigued by the way they emerge and evolve and by the potential to make them better. And I get infuriated by their bureaucracies and inertia.
University of the Western Cape – I held a position at UWC that allows me to do research and run projects in the area of open education; and I served as a founding board member of the OpenCourseWare Consortium, a network of over 200 institutions that publish OCW.
United Nations University MERIT – I launched UNU MERIT's OpenCourseWare project.
UNESCO – I edited (and wrote much of) the UNESCO OER Toolkit, a resource targeted specifically at developing country institutions who are trying to understand how OER can be useful in their context. It's stored on the UNESCO wiki and has been reviewed (and improved) by the UNESCO OER community.
Global University Network for Innovation – I presented my ideas how openness can be an opportunity for innovation in universities at the 4th Barcelona Conference on Higher Education. Not exactly a captive audience for anything that suggests radical change might be a good idea, but it went well.
Together with Derek Keats, I wrote the original Education 3.0 paper (and coined the, in retrospect overly incremental, term), which described the innovation open education from the perspective of an institution looking forward. It was published in First Monday.
After the iSummit 2007, where P2PU started taking shape, I wrote an essay about Open Sourcing Education with Mark Surman who had facilitated the Open Education track.
I helped run the Mozilla / Creative Commons course on Open Education (slides from the first seminar), which was an attempt to spark many more open education projects.
To overcome the shortage of really exciting web technology for education, we launched the Mozilla Jetpack for Learning Design Challenge (wiki page). It will lead to new browser extensions that turn the open web into a rich social learning environment (just the kind of thing we need for P2PU).
Study and learn from other open innovation communities
Open innovation projects in software or other areas hold a lot of valuable lessons for the future of education. With UNU MERIT, I have been involved in the first official Wikipedia survey (with almost 200,000 responses).
For a long time, before moving into education, I studied open source software in developing countries. One of the latest results of that time, which is very relevant to what I am interested in now, is this policy brief on open source software and open standards (co-authored with Rishab Ghosh). It was the first document to be released under a creative commons license by UNU.
I co-organised the Open Everything Cape Town event, which brought together a range of open innovators, some of whom didn't even know they were part of the "open everything" world.
Some Videos:
Sharing Nicely
The title of this blog embodies what I believe in. It is borrowed from Yochai Benkler's article Sharing Nicely: On shareable goods and the emergence of sharing as a modality of economic production. Here is a quick presentation on Sharing Nicely (20 slides/ 20 seconds each) from Pecha Kucha in Cape Town.